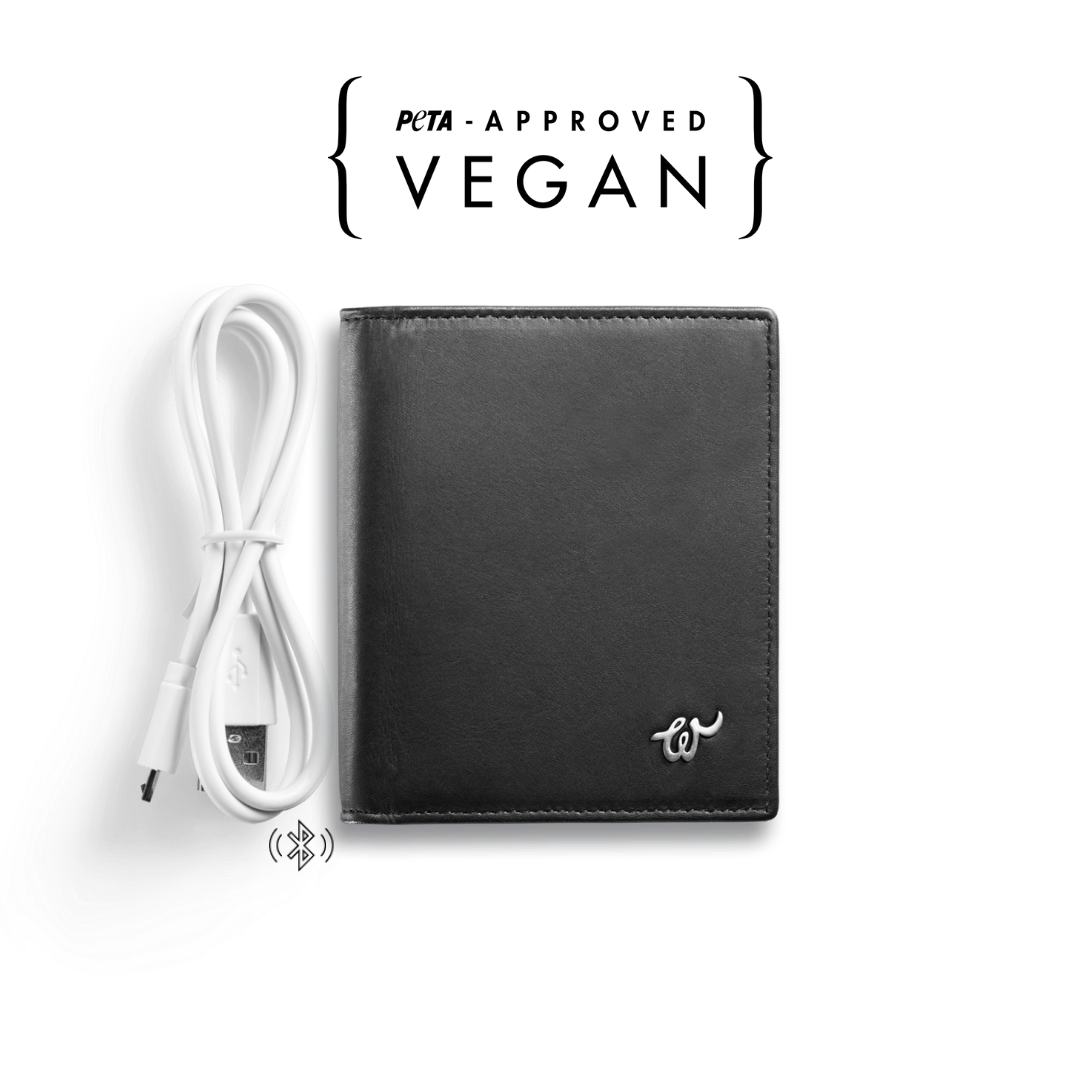 Smart Wallet Glow 1.0
SKU 00000
Product Details
The technology packed into the incredible Woolet Glow 1.0, will ensure that you never lose your wallet again. It is a smart wallet that notifies you when you leave it behind or if someone steals it, via your mobile phone. The mobile phone app allows you to phone the Glow 1.0, alerting you to its location, and track its whereabouts while the logo illuminates in low-light conditions.
Touching the logo, allows you to use this wallet as a remote for taking photos or as a remote for voice recording with your phone.
But all this technology doesn't mean that the Glow 1.0 is any less useful as a wallet. This attractive PETA certified vegan leather smart wallet holds up to 11 cards and still keeps your bills crisp and flat, while its size lets it fit unobtrusively into your pocket.
Charging the Glow 1.0 is via the included micro USB cable, which you only need to do once per month.
The Woolet Glow 1.0 smart wallet will change the way you carry your cash forever.
Smarter Wallet for Modern Man
Smart Find, Anti Lost, Location Record, Remote Photographing. Make your life more intelligent and more convenient.
Ring the wallet from the phone. Ring the phone from the wallet. Alarm when the wallet or the phone

is left

behind or stolen.
Lost it? Check the app and you will see the last location. Do it through advanced positioning. Mind you, positioning

is done

through the phone GPS. The wallet itself doesn't have a GPS module
Fast charge and enjoy up to 1 month of work.
PETA Certified Vegan material that looks like leather. soft touch, durable and breathable. 4 card slots, 1 main pocket for coins, and mini pen by Walkie (the pen is not included).

Revoke selfie and more!!
spec
Integrated Bluetooth transmitter
Holds from 4 to 11 cards + coin slot
Size: 112 mm x 92 mm
Keeps flat bills and notes
Included Micro-USB cable
Sleek design
Can hold Walkie Pen
---
Receive notifications on your phone every time Woolet is turned off.
Receive notifications on your phone every time it is tagged out of range and detect its last seen place.
Save this product for later